Village living in Hong Kong
/
Hong Kong is one of the most urban cities in the world.  Victoria Harbor is renowned for its fascinating skyline of skyscrapers and city lights.   The city has a population of around 7 million, highly dense and crowded.   Space comes at a huge premium in Hong Kong.  Most people live in apartments that are little more than shoeboxes, and at the top of the spectrum, the rich lives in some of the most expensive real estate in the world.   In a recent report, Pollock's Path at the Peak was named the most expensive street in the world.
With that reputation, it is often taken as a surprise that more than 50% of Hong Kong geographical area is actually rural.   Most of the geographical area of Hong Kong is actually countryside, with less than a third urbanised.  More than 50% of Hong Kong population lives in the New Territories, where the residential districts are mostly villages and rural areas.
There are developers who have built clusters of village houses to feed the demands of people who would like to have more space, cleaner and fresher air and who do not mind living further from the city centers.  However, this is actually often a complicated and also controversial matter.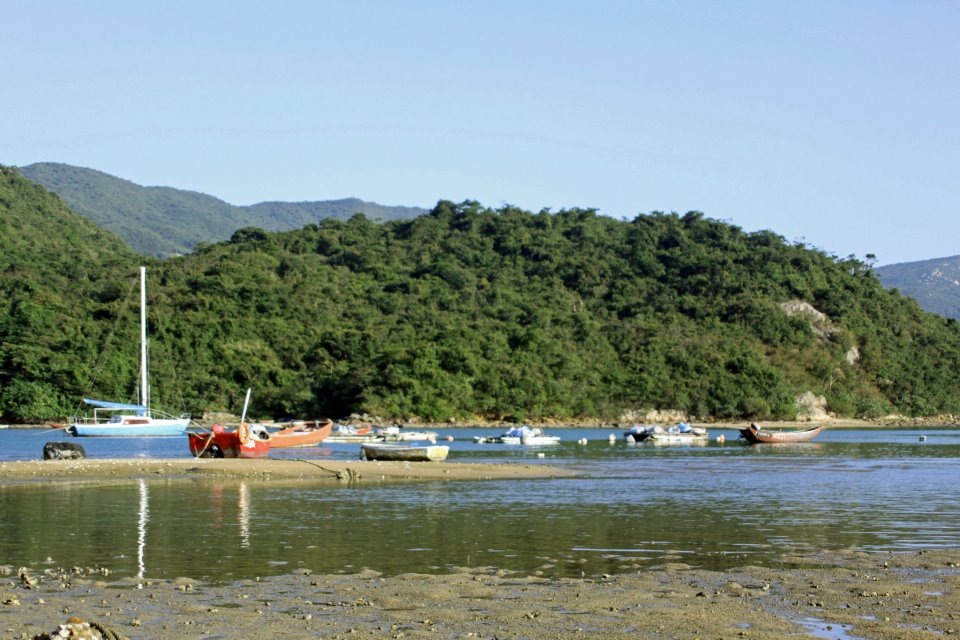 The New Territories are mostly green, and there are many old villages in the New Territories that are designated as enclaves of country parks, where development and construction would be possible subject to government approval and compliance with strict environmental guidelines.   Some other villages may be at the fringe of country parks but not yet subject to zoning restrictions.  Green groups are concerned with the environmental and ecological impact of housing developments in these areas, from the construction to the very presence of the new dwellings that would disrupt nature, especially when the proposed village houses are located in or near areas the government has zoned as country parks.    For example, there is a plan to build 135 small houses in So Lo Pun, which has been an abandoned village at the edge of the Plover Cove Country Park.  According to an article in HK Magazine, seven enclaves are zoned for small-house developments under which an estimated total of 4,000 houses may be built.   In another area, the Sai Kung country park, 19 of the 54 enclaves will be open to village-type development, which could result in more than 3,000 small houses.   The proposals which came to light last month have been the subject of much controversies and debate between green groups who are against such developments on the one hand, and on the other, private owners and developers of such land.
It is estimated that there are more than 100 abandoned villages in Hong Kong.   Most of the land in abandoned villages are still owned by the original inhabitants and their descendants.  Many indigenous villagers have cashed in and sold their land to developers, and there are others who may wish to do so in the future and would fight against their land being designated as country parks property or enclaves.
Besides bigger scale property developments, there are also many private sales of village homes where the property change hands to new owners who are keen simply to have more space and more relaxing lifestyle.  In various areas in the New Territories, such as Clear Water Bay and Sai Kung, it is not uncommon for designer homes that are nestled right next to old tattered homes.    However, purchasers of such private land need to be mindful of potential pitfalls of possibly defective land titles, low bank valuation and financing.  It is again a complicated matter.
The result is that village living may remain illusive for most Hong Kong people.  For Mark Sung, a descendant of families who own village homes in Kuk Po, an abandoned village at the north fringe of the Plover Cove Country Park, his is a lifestyle that is hard to come by in Hong Kong.