My career has been in the financial services industry,  as a corporate and commercial lawyer specialised in investment funds, financial services and related regulatory matters.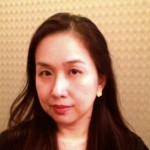 My legal knowledge lies in particular on investments, fund management, banking, tax and other financial matters across key jurisdictions and asset classes.  I aspire to continue building my expertise and broaden my experience across this spectrum, and am interested in tracking and analysing market and regulatory developments in these fields.
In the past 10 years, I have had a specific focus on the Greater China region, especially the growth and evolution of the China securities and financial markets, and the opportunities from Hong Kong.  However, with increasing global interconnectivity, it is essential to stay on top of the latest in other major financial markets and economic powers of the world, and of course also Asia with the promise that the region bears of growing strength-to-strength.
Nothing quite beats being based in Hong Kong, in the heart of Asia, so close to China and at the same time with ever-present opportunities to be connected with global views and perspectives.  That rings true, not just professionally, but for many things the world offers.   Hong Kong is well-placed to be (if not already) a food capital, arts capital and cultural capital of the world, where the best in East and West can be found here.
On the personal front, I was born and educated in Southeast Asia, am ethnically Chinese, but I have been deeply influenced by both Eastern and Western cultures, and everything in the mix in the multi-ethnic and multi-religion background where I grew up.  Talk to me about diversity.
A mother of two, I have worked with balancing family and profession for the past decade, which has only been possible with a wonderful and supportive husband who likewise juggles family with me alongside his equally demanding career.   I understand the challenges for women (and men) today.
Share your perspectives with me too.